The smartest way to create, manage and share digital brand guidelines.
All your brand assets, always online and up-to-date, all in one place. Cloudlines is the home for all your brand strategy, tone of voice, logos, colours, typefaces and assets. Accessible from any device, anywhere.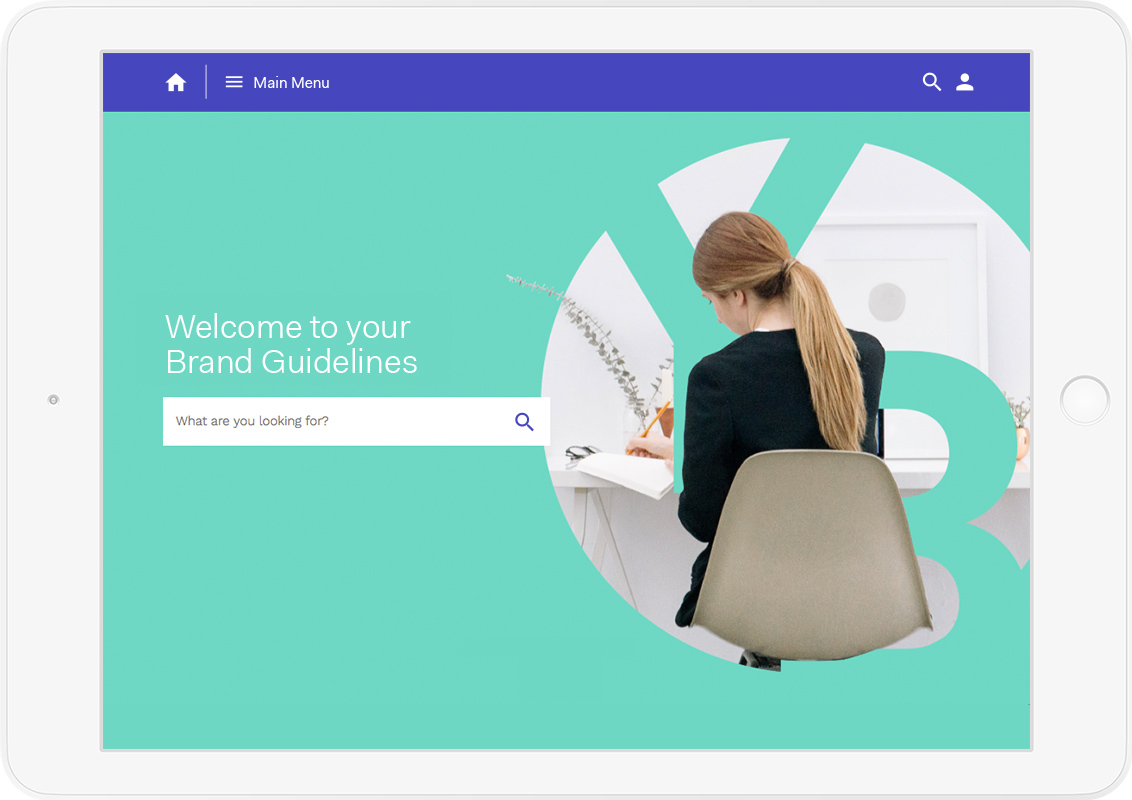 Forward-thinking companies already using Brand Cloudlines
Ditch the PDF
8 out of 10 designers prefer online brand guidelines. Traditional PDF guidelines are dead the moment they are published. They need continual updates, leading to multiple versions that are a nightmare to manage. Cloudlines work for designers and brand owners as they're designed to adapt and flex as the brand evolves.
Not a shared folder. A shared brand agenda.
Unlike other online guidelines, Cloudlines are not an 'asset manager'. They guide and inspire anyone working with your brand. From writers, to photographers to designers and ad agencies.
Simple, but not simplistic.
At best, PDF guidelines rich in information but in our experience they are clumsy, dull and very rarely followed. Cloudlines lets you organise your guidelines into a neat narrative that's displayed in an easy-to-navigate and friendly interface.
Always on. Always up-to-date. Always learning.
As soon as content is added or updated, it's instantly available everywhere. You'll never have to send out new guidelines again (or ask people to delete their old PDFs). With analytics, you'll see who's using what, when and how often so you can adapt.
Searchable & Instantly Organised.
Instead of navigating a complex 100-page PDF, Cloudlines takes you straight to what you need. Users are not linked to a random folder on a server that rapidly becomes a mess. It's a simple way to navigate many assets.
Create and organise your content with ease
Cloudlines is intuitive and really easy to use. You can add or update assets, pages and sections as your brand grows. You won't need a web developer to do so—it's as easy as writing an email.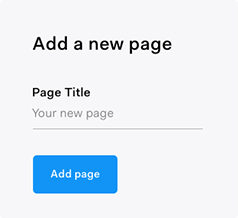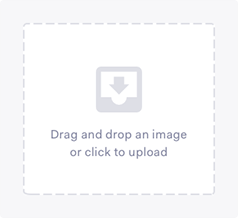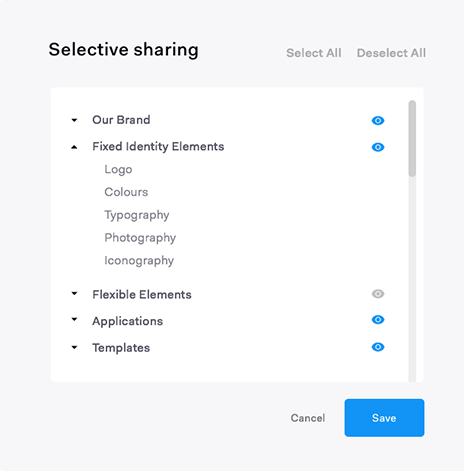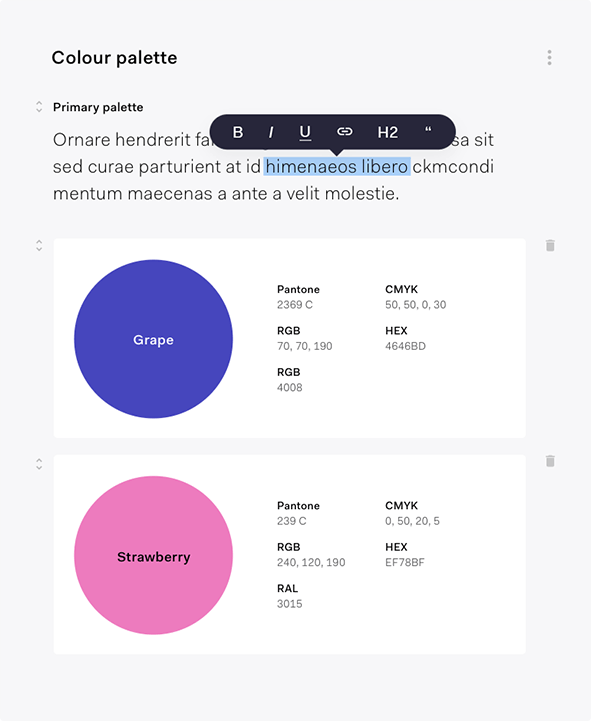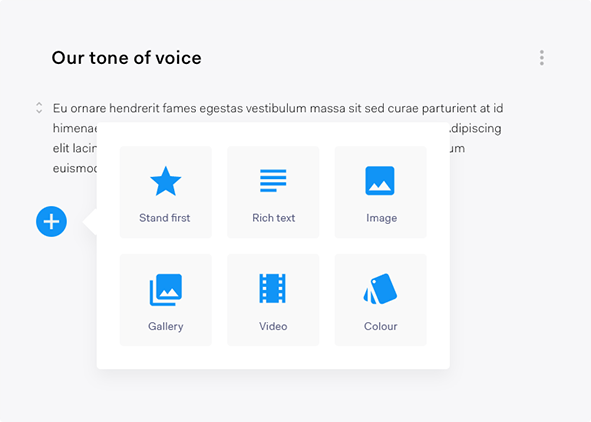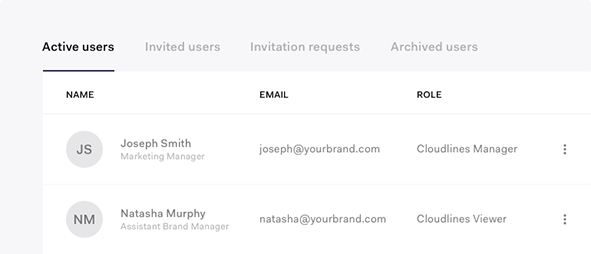 Full-featured, time-saving and effective...

Quick and easy setup
Unlike traditional PDF guidelines; your brand guidelines can be set-up and online in a few minutes.

Manage your users
Cloudlines has tiered user management; some can be set as administrators and some as viewers. You're in control.

Downloadable assets
Easily download all the latest brand assets; logos, swatches, photography etc. All presented in context alongside guidance.

Always online
Cloudlines uses top of the range Amazon Web Hosting Services; this guarantees ±99% uptime globally—day or night.

Selective sharing
Cloudlines allows you to easily control which users see which pages with the option of changing that over time.

Searchable
Cloudlines is fully responsive; it works on any modern device; mobile, tablet, desktop from anywhere in the world.
How does it compare?
Cloudlines is a proven approach to brand management. It's already being used by brands big and small to better manage their identity across all channels.
| Features | Cloudlines | Digital Asset Manager | PDF / Printed Guidelines |
| --- | --- | --- | --- |
| Always current and up-to-date | | | |
| Secure user access and management | | | |
| Descriptions and context alongside each part of the identity | | | |
| Access from anywhere and from any device | | | |
| Secure, shareable links direct to the content | | | |
| Edit content quickly and easily | | | |
| Monitor popular content and user activity | | | |
| Upgradeable to fit your needs | | | |